Discover more from CoinSheet
Occasional commentary on critical crypto events
Over 17,000 subscribers
Back from hiatus
CoinSheet #259
Repetitive complaining will attract things for you to complain about. Repeated gratitude will attract things for you to be thankful about.

— Unknown

---
I'm not dead
I had to take a short hiatus because of mostly personal stuff.
In contrast to William James and his radical empiricism (no set of experience has authority superior to any other set of experiences), I like to disparage my inconveniences as difficulties that come along with privilege.
So I'd rather express my gratitude and thanks for what I have, than bitch and moan about a pebble in my shoe.
With that said, CoinSheet will be returning to its regular (regularly late) weekly scheduled programming.
---
Market Sentiment
Bitcoin
I last left you with this.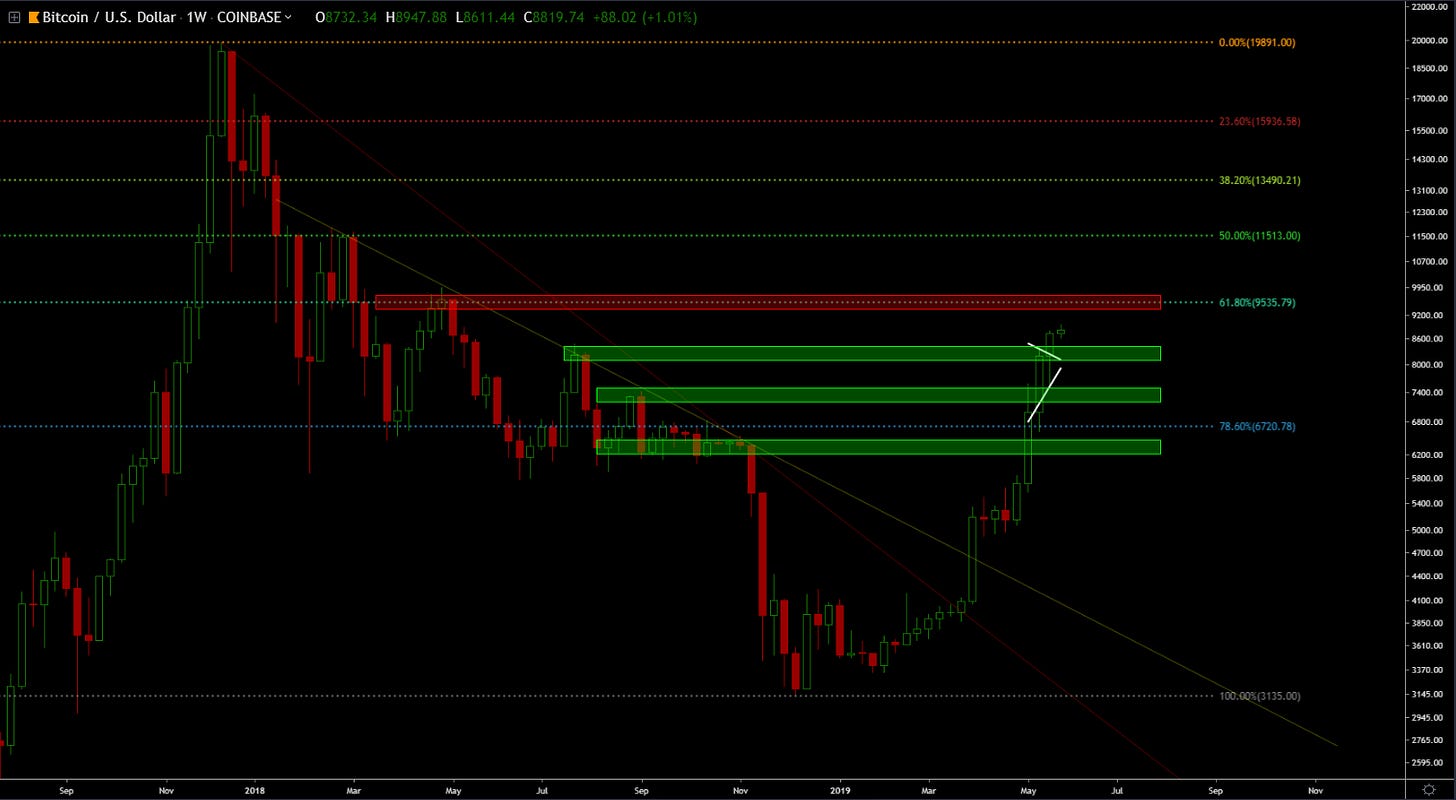 And below is an updated view.
We saw:
Bitcoin price hit the 61.8% fib resistance (red level in the photo above)

Dropped on the weekly TD9 to the ~7,500 support level

Rally pump, and exhaust itself at the 32.8% resistance level (~13,500)

Dump 30% and find hard support at the previous 61.8% fib resistance

And is now currently sitting on the 50% fib resistance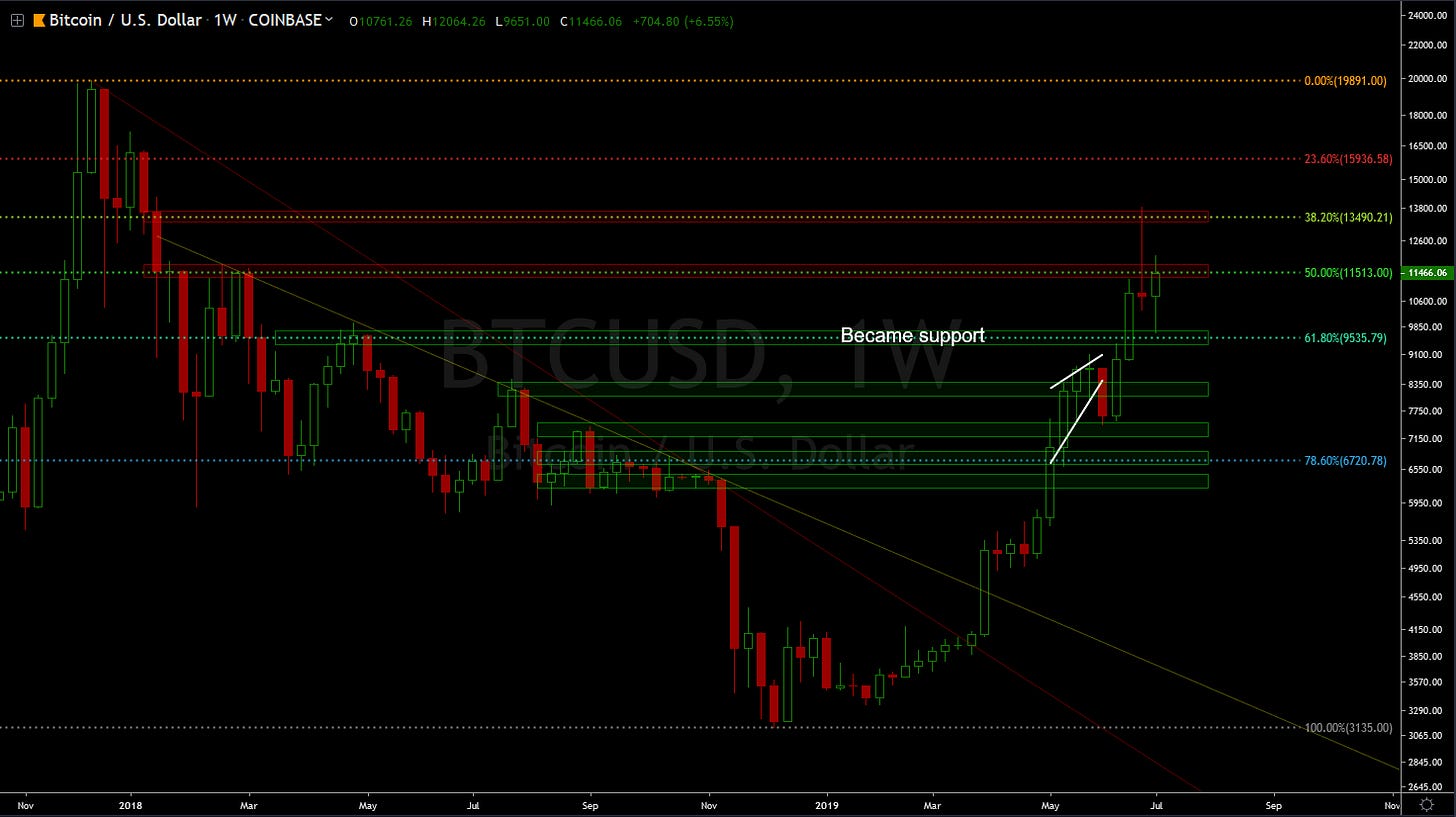 I haven't been following Twitter much lately, so I'm not entirely sure what the sentiment is, but I did share this tweet about a week ago.
I really don't think we're going to see another massive 80%+ bitcoin downside correction.
The reactions to this tweet lead me to think that people think 80%+ corrections are normal or that people don't aren't accurately estimating the market maturity of bitcoin.
Here's an exchange with Vortex (hardcore bitcoiner, cool dude) where we disagree.
What do you folks think?
I'll just leave you with this food for thought.
To the folks who keep saying that bitcoin is still a young baby, the euro is about 20 years old.
---
Bitcoin (Macro Overview)
We're about ~317 days away from the next halving event.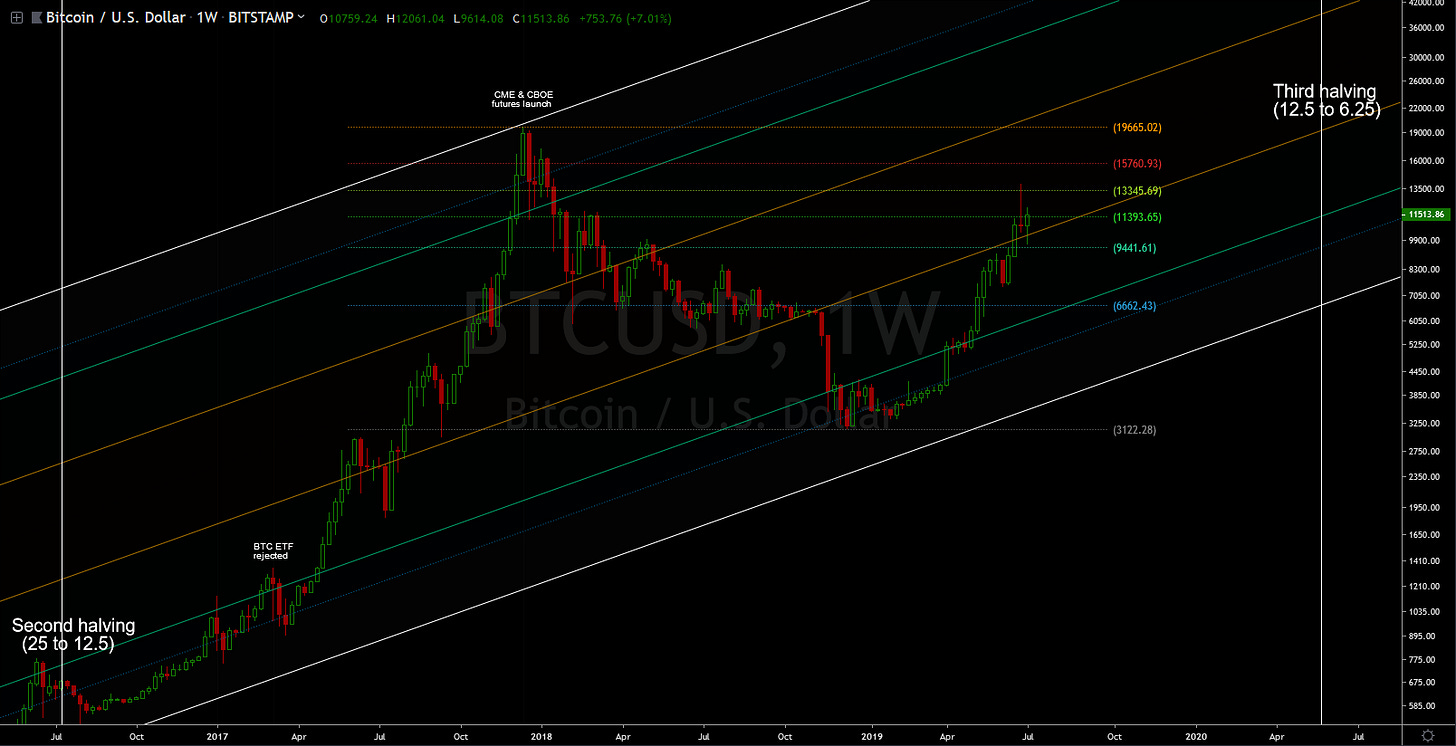 ---
The end
We'll be taking a closer look at the markets on Monday.
That's all for now.
See you later space Cowboy
-Dmitriy