Discover more from CoinSheet
Occasional commentary on critical crypto events
Over 17,000 subscribers
Bitcoin is still bullish
CoinSheet #261
If you love it, you'll teach yourself. If you don't love it, others teach you.

— Yukitaka Yamaguchi (heard it from this dude, don't know if it's original)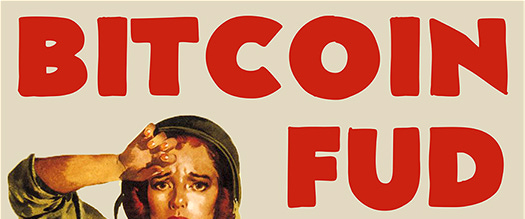 ---
Bitcoin is still bullish
My general thoughts on bitcoin haven't changed.
There's been some chatter during the last two weeks about Trump, ReGuLaTiOns, parabolic cycles reaching exhaustion (and the usual chatter about energy waste, criminality, and fake money) but it mostly doesn't matter.
So ignore it until it might matter (as I'm reading this now it sounds like really bad advice, but I'll allow it).
---
I bring you headlines
Decision in NYAG Case against Bitfinex and Tether gets an extension.

Tether x Liquid Network.

And if you were wondering, yes more stablecoins are coming to Liquid.
But remember, for each $1 in BTC spent on the darknet, atleast $800 usd is laundered.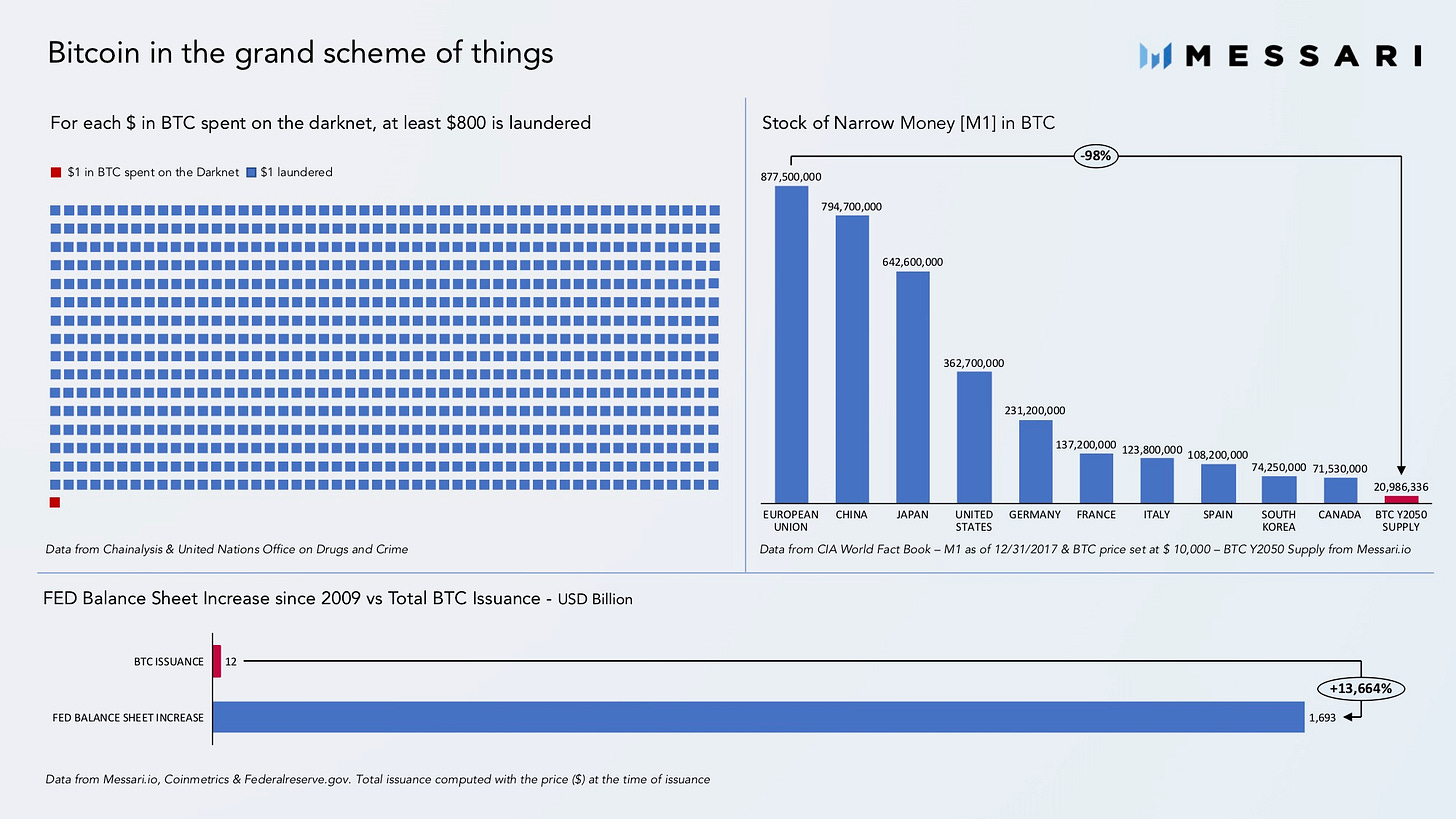 ---
Market Sentiment
Bitcoin
Last time I wrote that even if we dip back down to 9k, bitcoin would still be super bullish.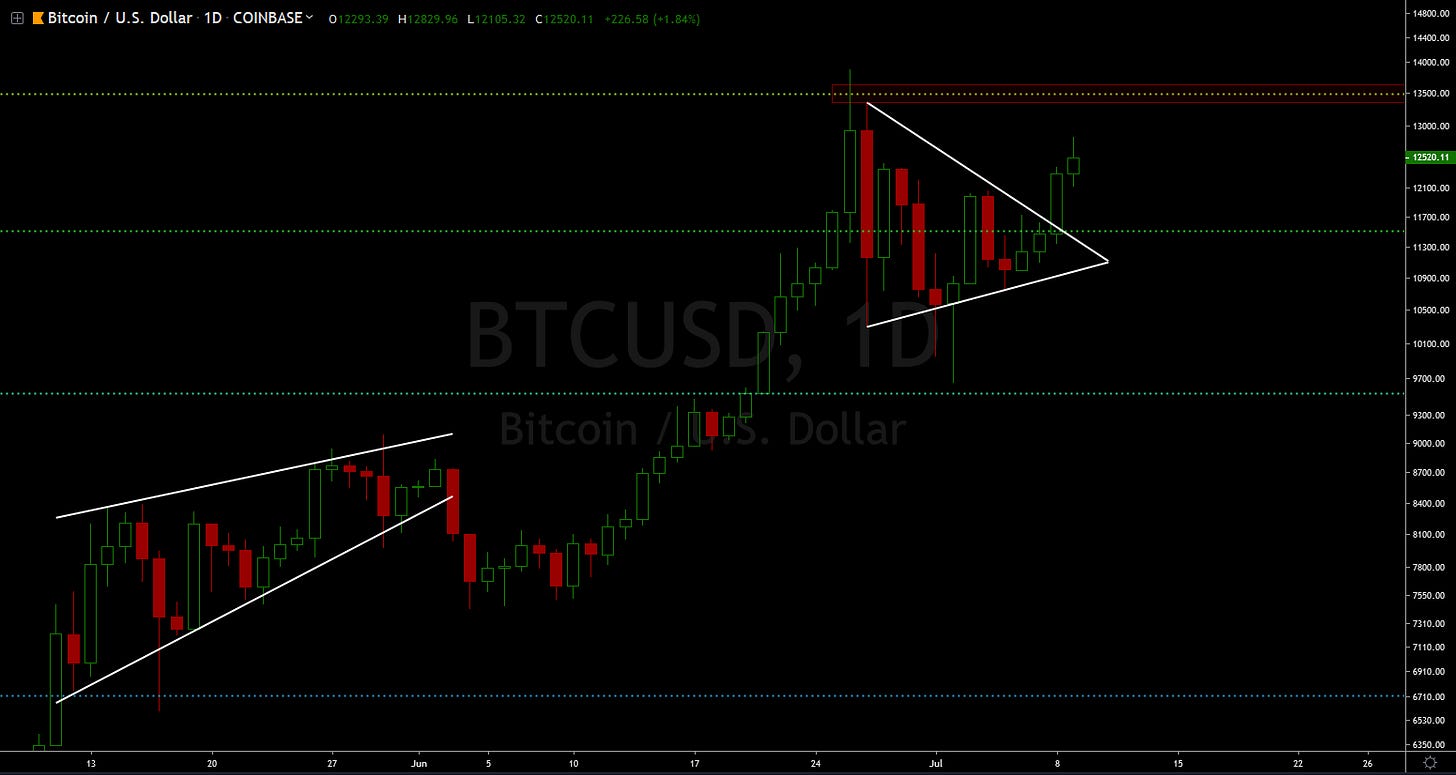 And this happened.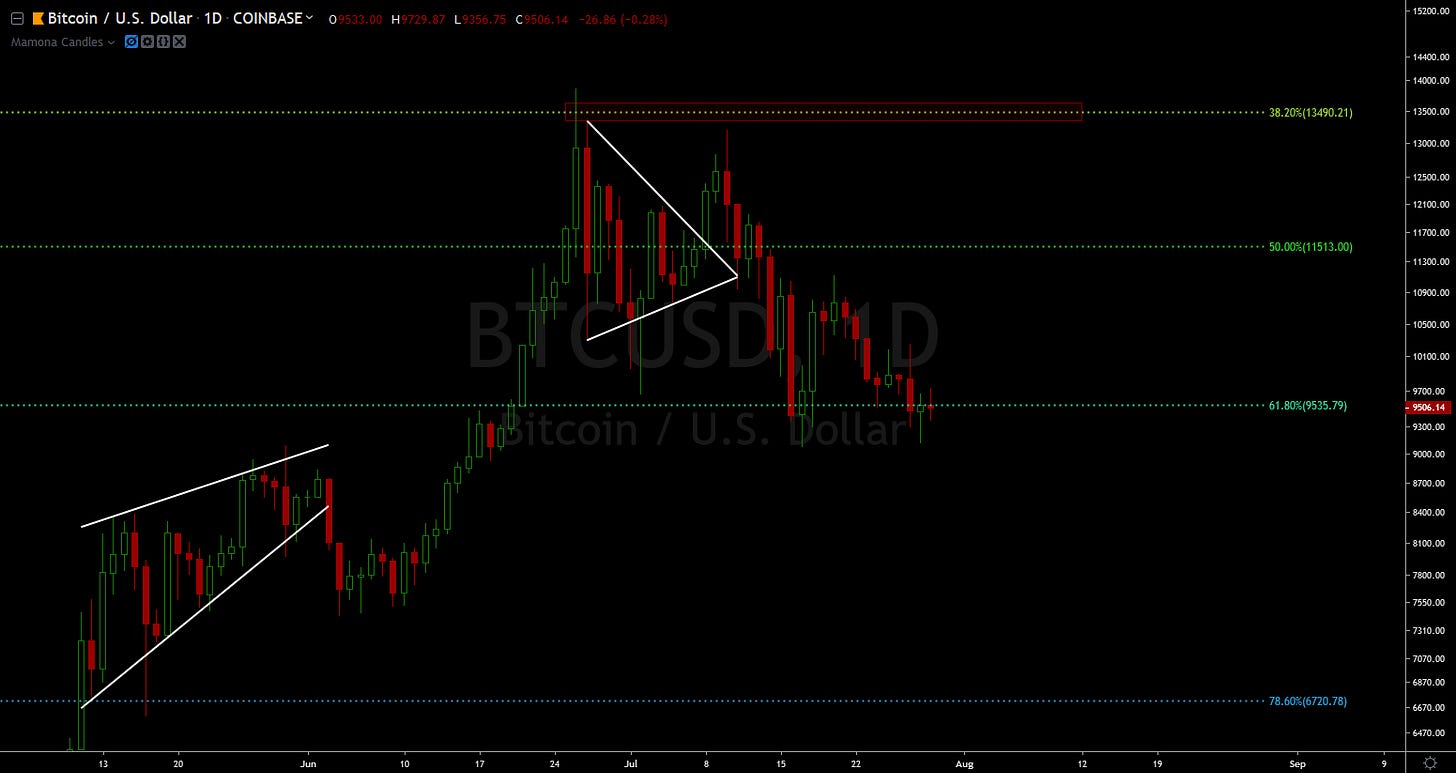 Bitcoin did end up hitting the macro 38.2% fib line and is currently sitting at the macro 61.8% fib line.
---
The TD
Note here that the monthly TD count is still very bullish.
Daily TD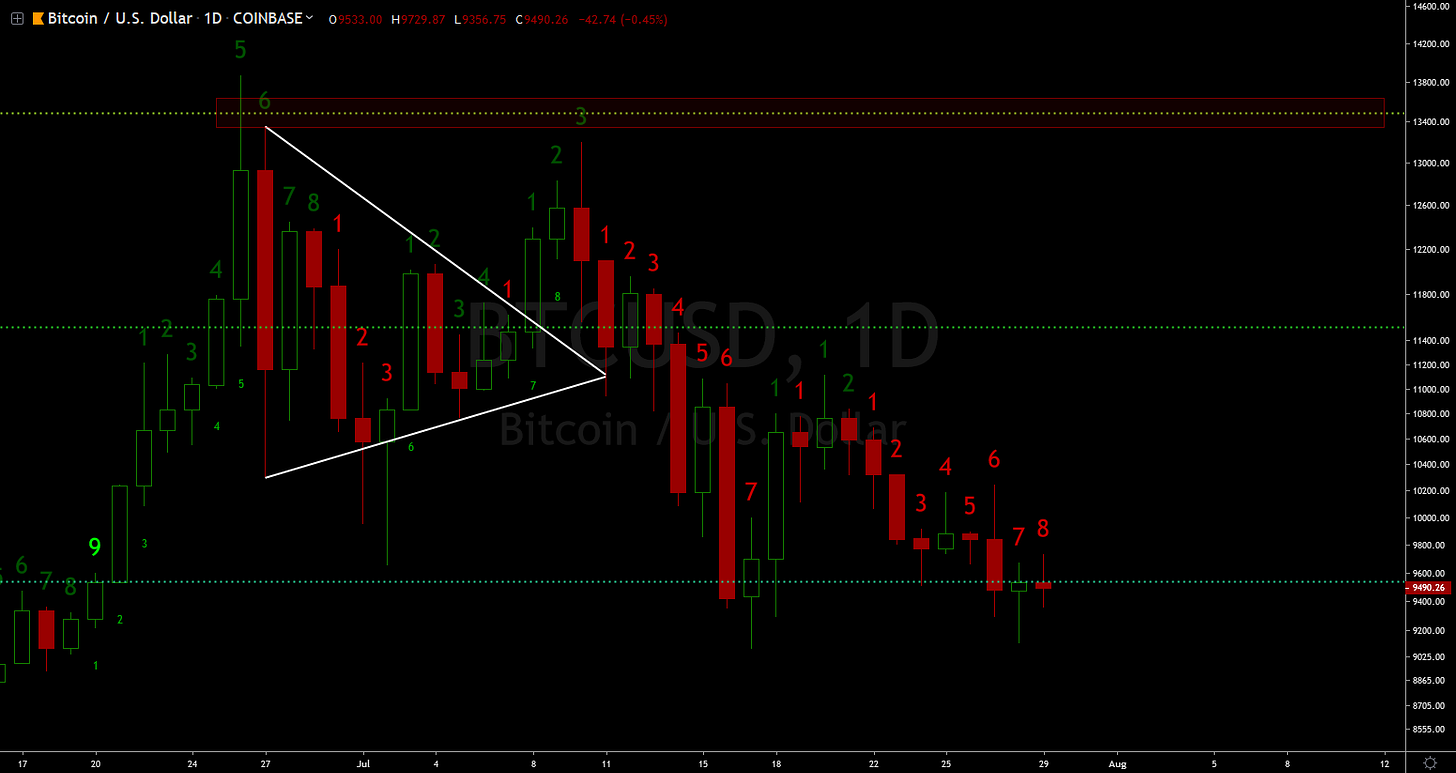 3-day TD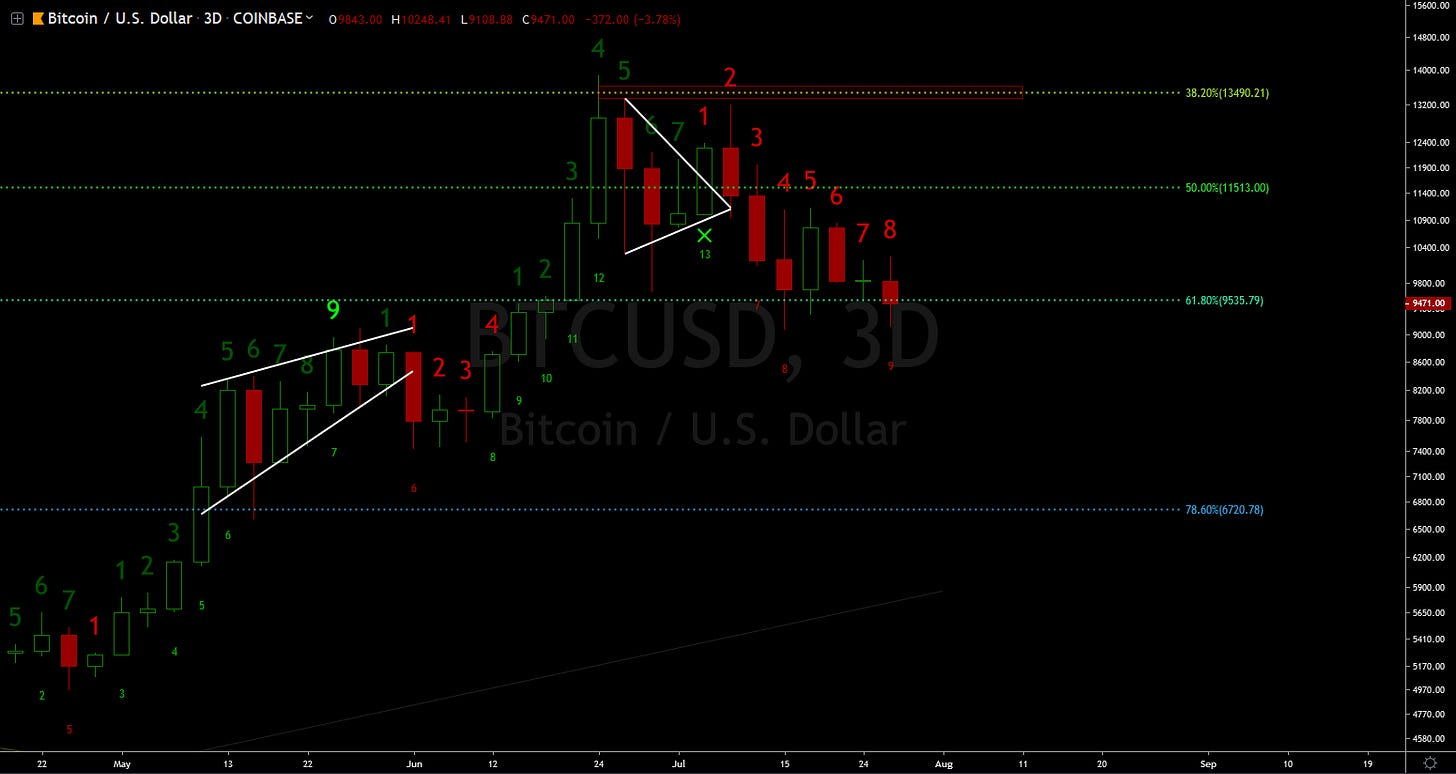 Weekly TD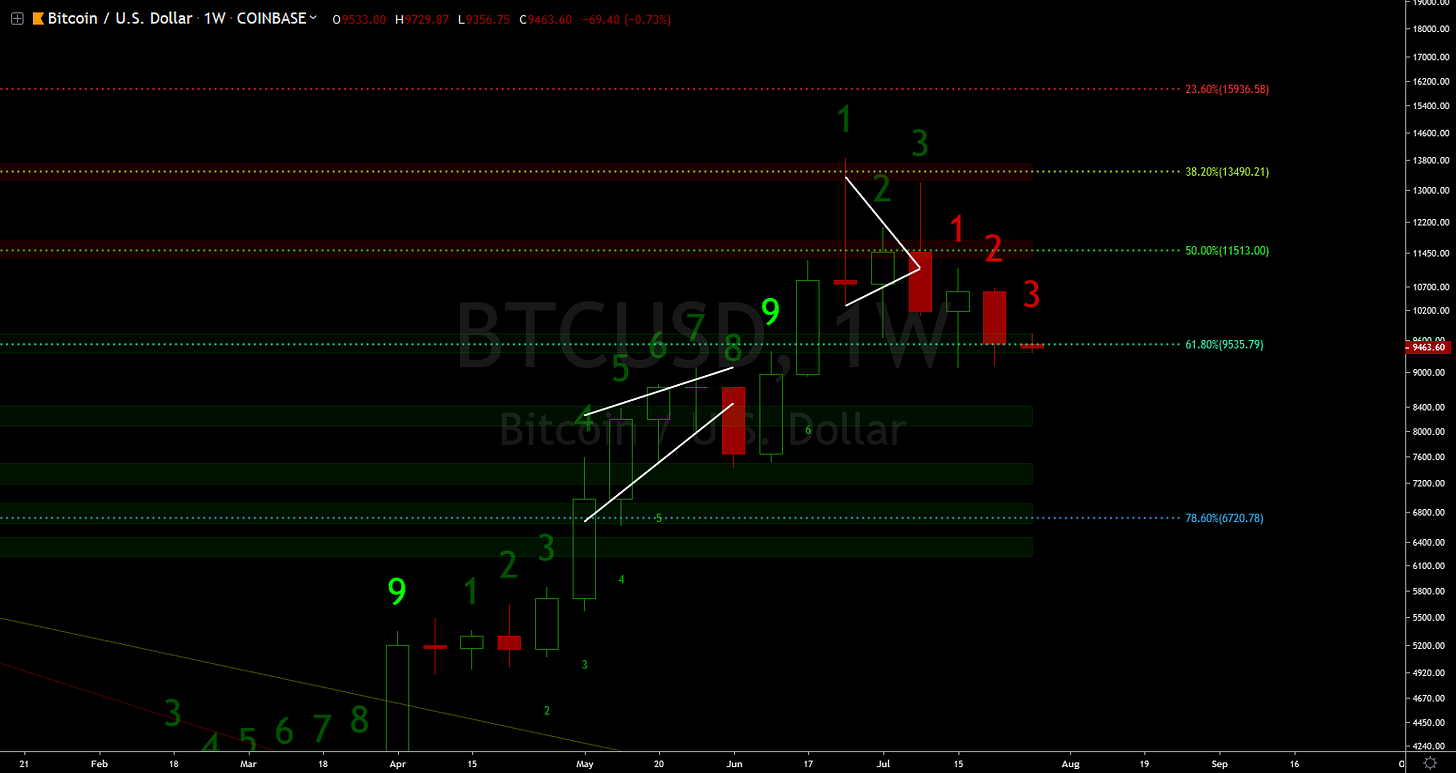 Monthly TD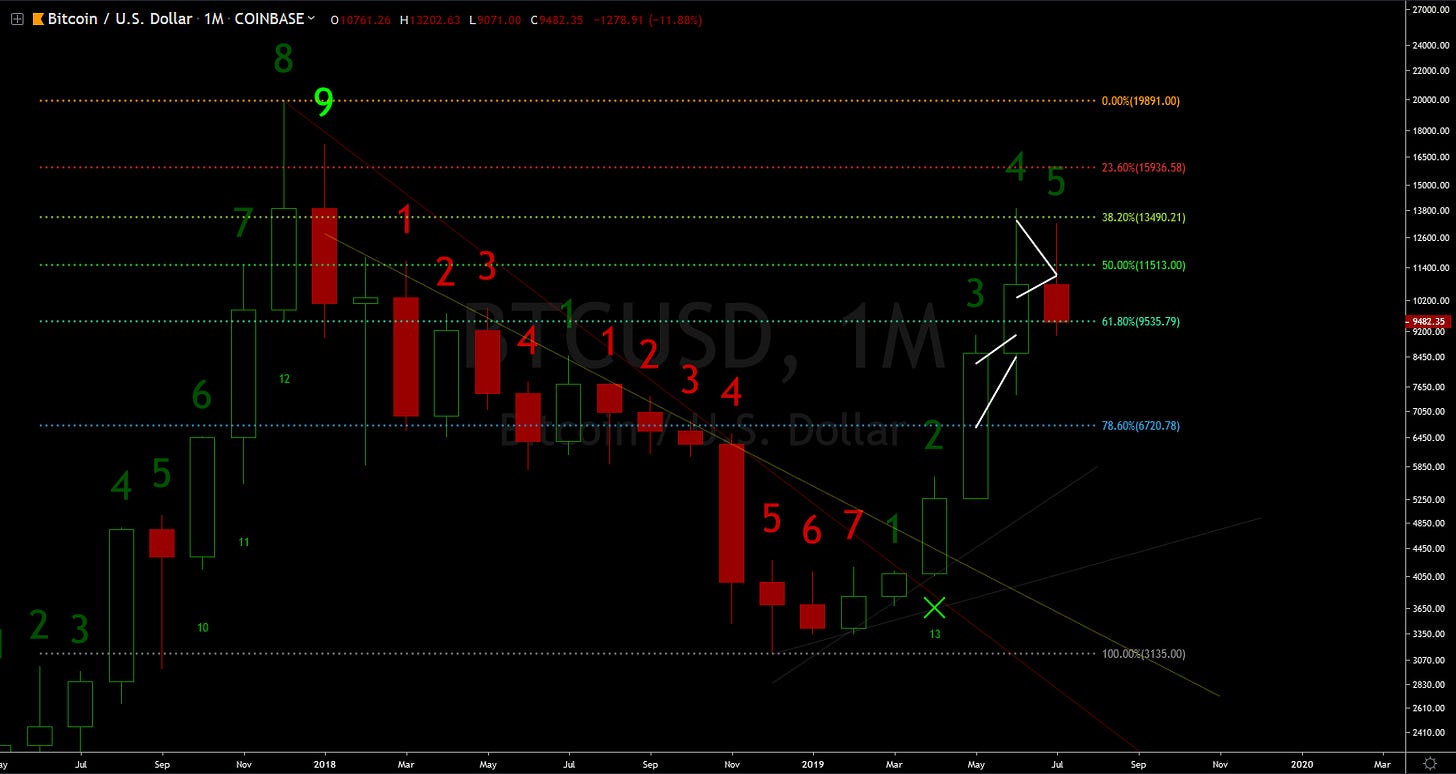 ---
Bitcoin (Macro Overview)
We're about ~294 days away from the next halving event.
---
The end
That's all for now.
See you later space Cowboy
-Dmitriy