Discover more from CoinSheet
Occasional commentary on critical crypto events
Over 17,000 subscribers
Weekly Bulletin (May 27, 2019)
CoinSheet #257
The best evidence of the fairness of any settlement is the fact that it fully satisfies neither party.

— Winston S. Churchill (1874-1965)

---
Weekly Bulletin
Hello folks,
Today is Memorial day (a federal holiday in the United States).
It's a good day for all of us to acknowledge that there are people who gave their lives in the past to make this present possible.
Anyways, let's jump into the usual.
(also I'll also be sending a trade update to our subscribers after this email)
---
Facebook plans to launch 'GlobalCoin' in 2020
On one hand, it would bring cryptocurrency awareness and accessibility to billions of Facebook users.
On the other, it would cause a lot of confusion and create many misconceptions around what a cryptocurrency is and how they are used.
It probably won't be as relevant as many people think it will be. (I hope this tweet ages well).
---
60 Minutes - Bitcoin Edition
If you haven't seen this yet, I recommend it. Very well made and overall quite positive.
I love watching these narratives shift over the years.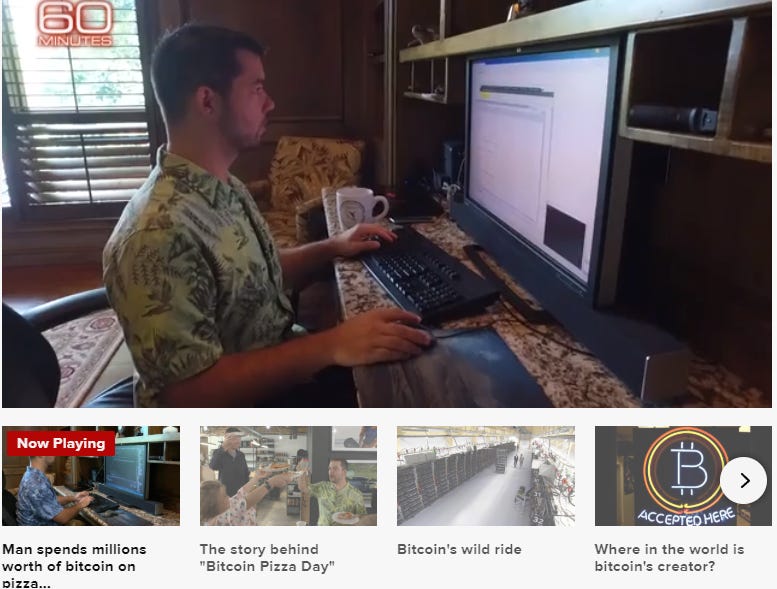 ---
Microsoft Excel recognizes Bitcoin as a currency
As someone whose life used to revolve around Excel (before going full-time crypto), this makes me feel all warm and fuzzy inside.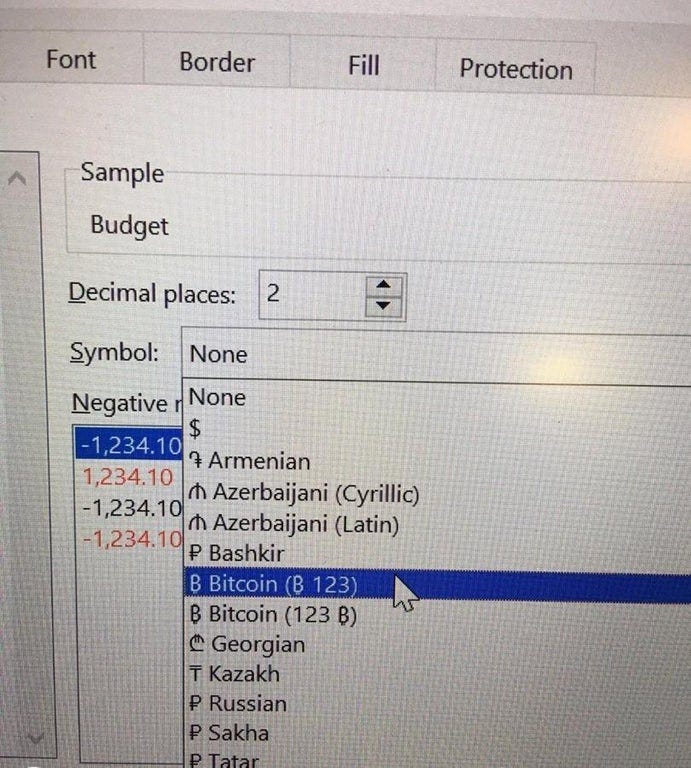 ---
Market Sentiment
Bitcoin
The general consensus that we were due for a pullback was wrong, we broke out.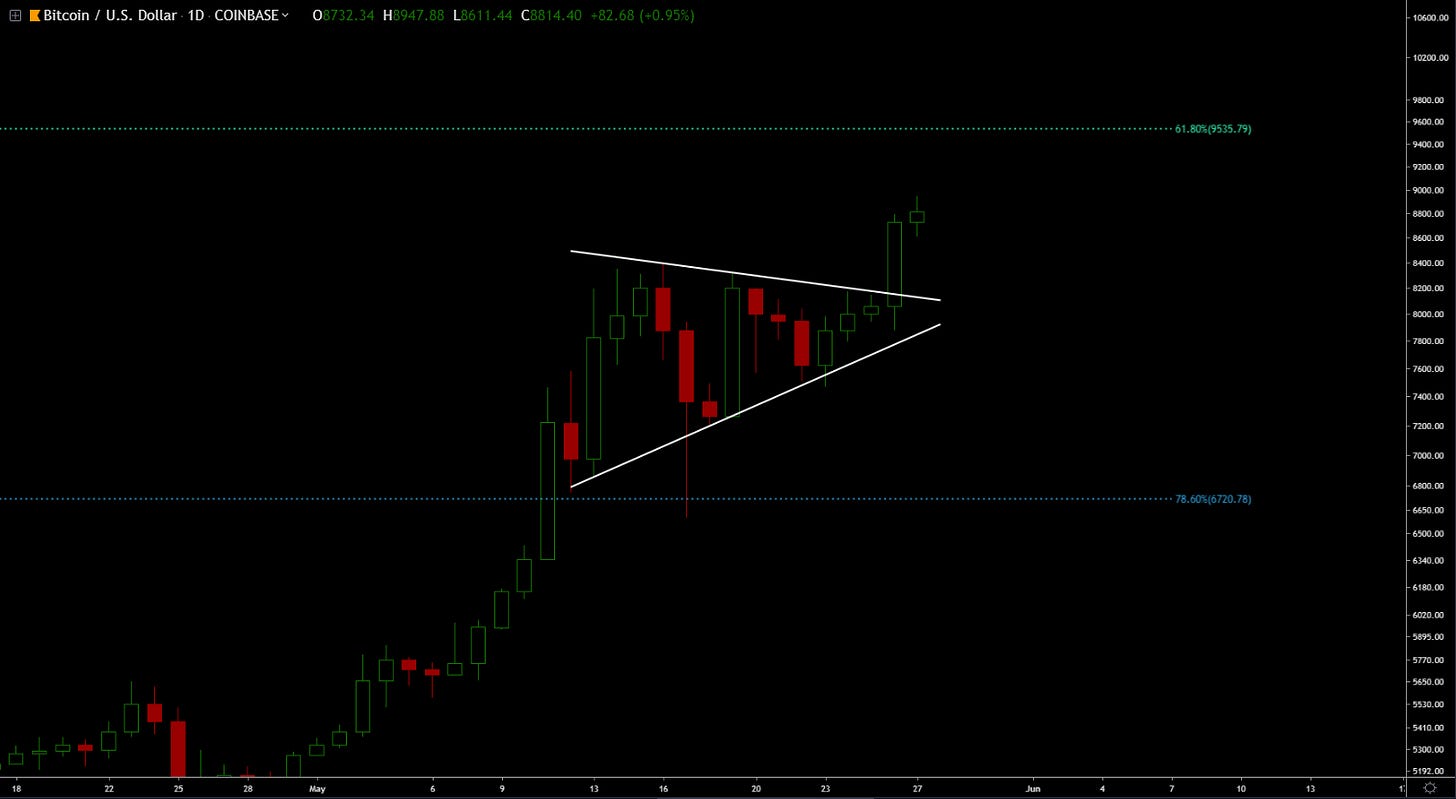 The next major resistance is around that 61.8% fib retracement line from the all time high to our 2018 bottom.
We're also stacking some historically strong support levels.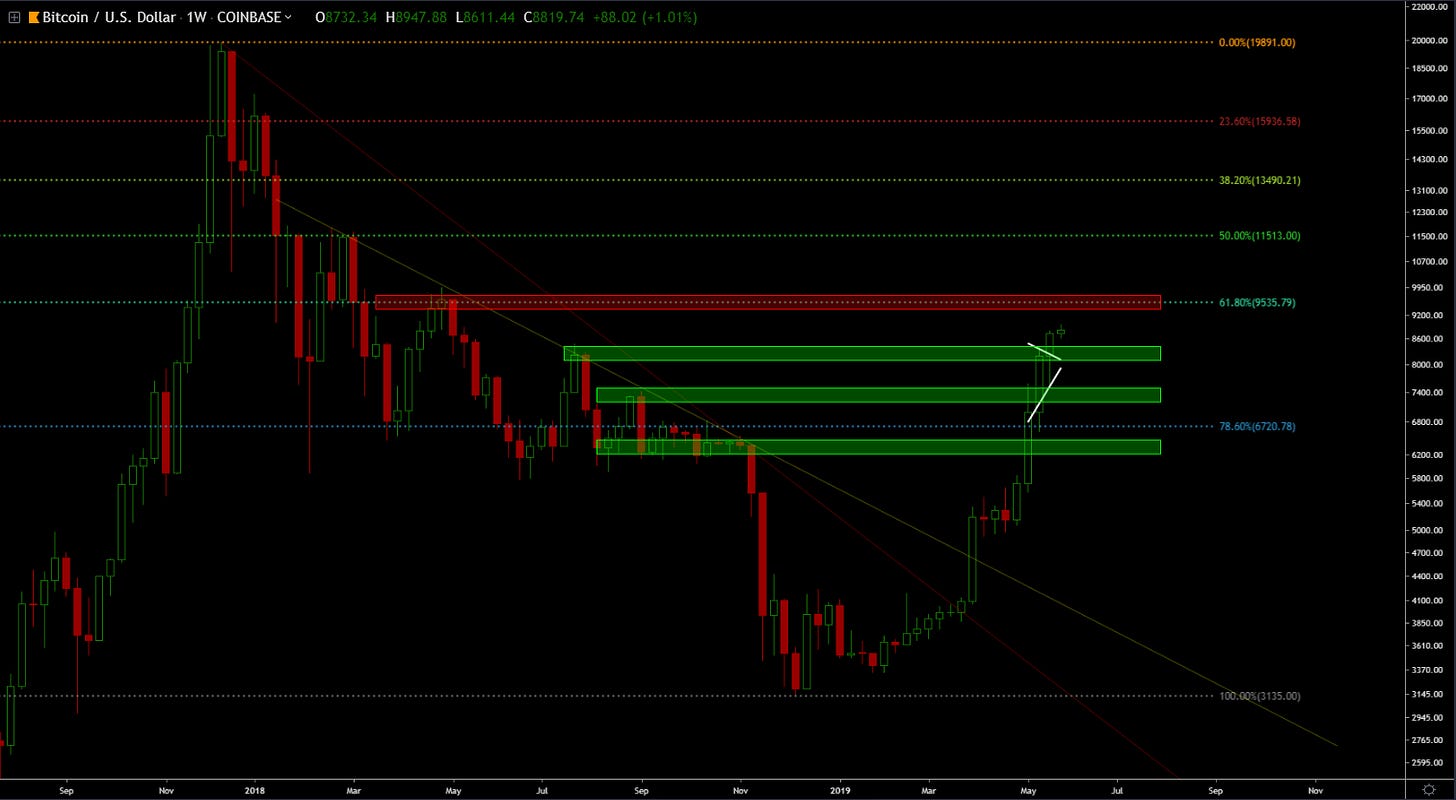 ---
Bitcoin (Moving Averages)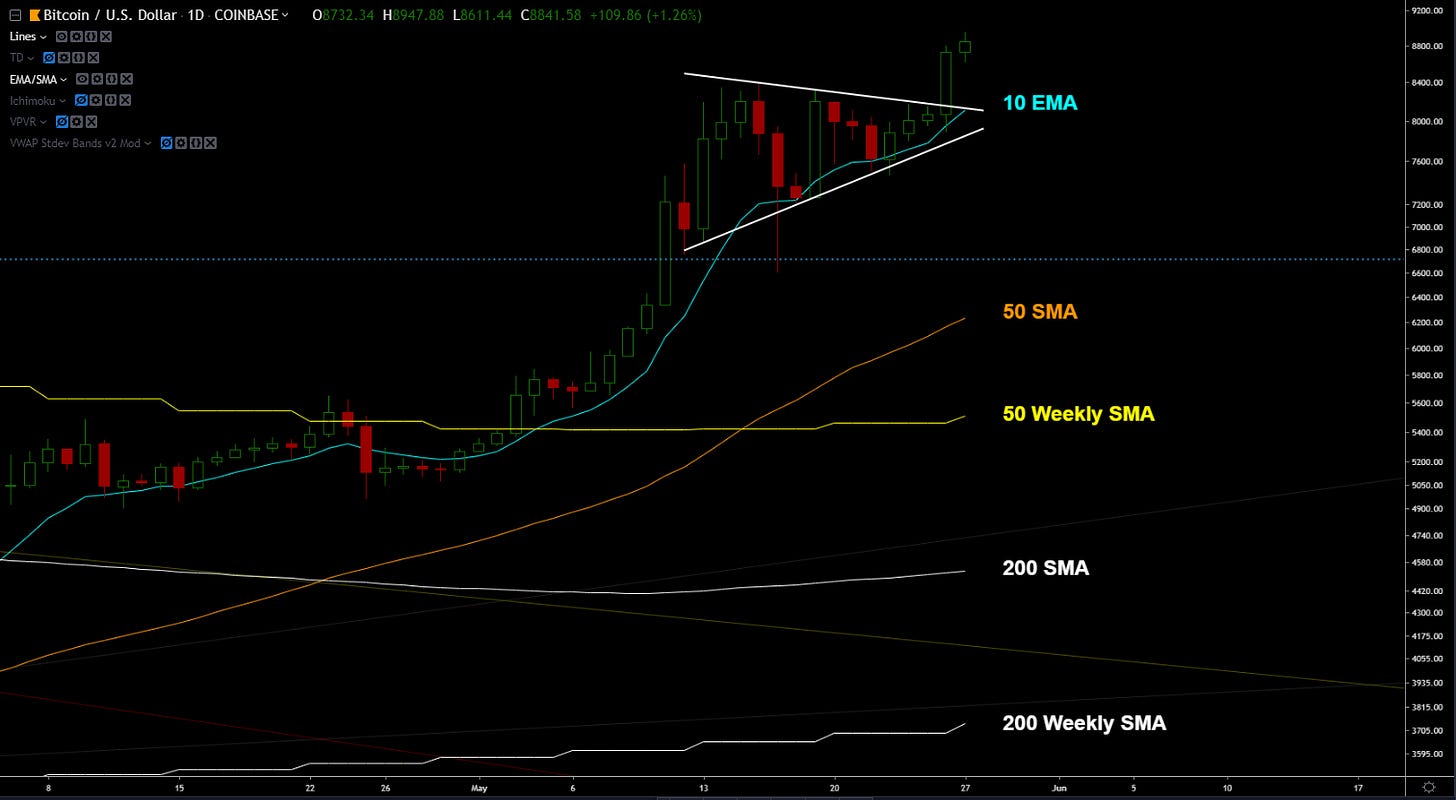 ---
Shorts vs. Longs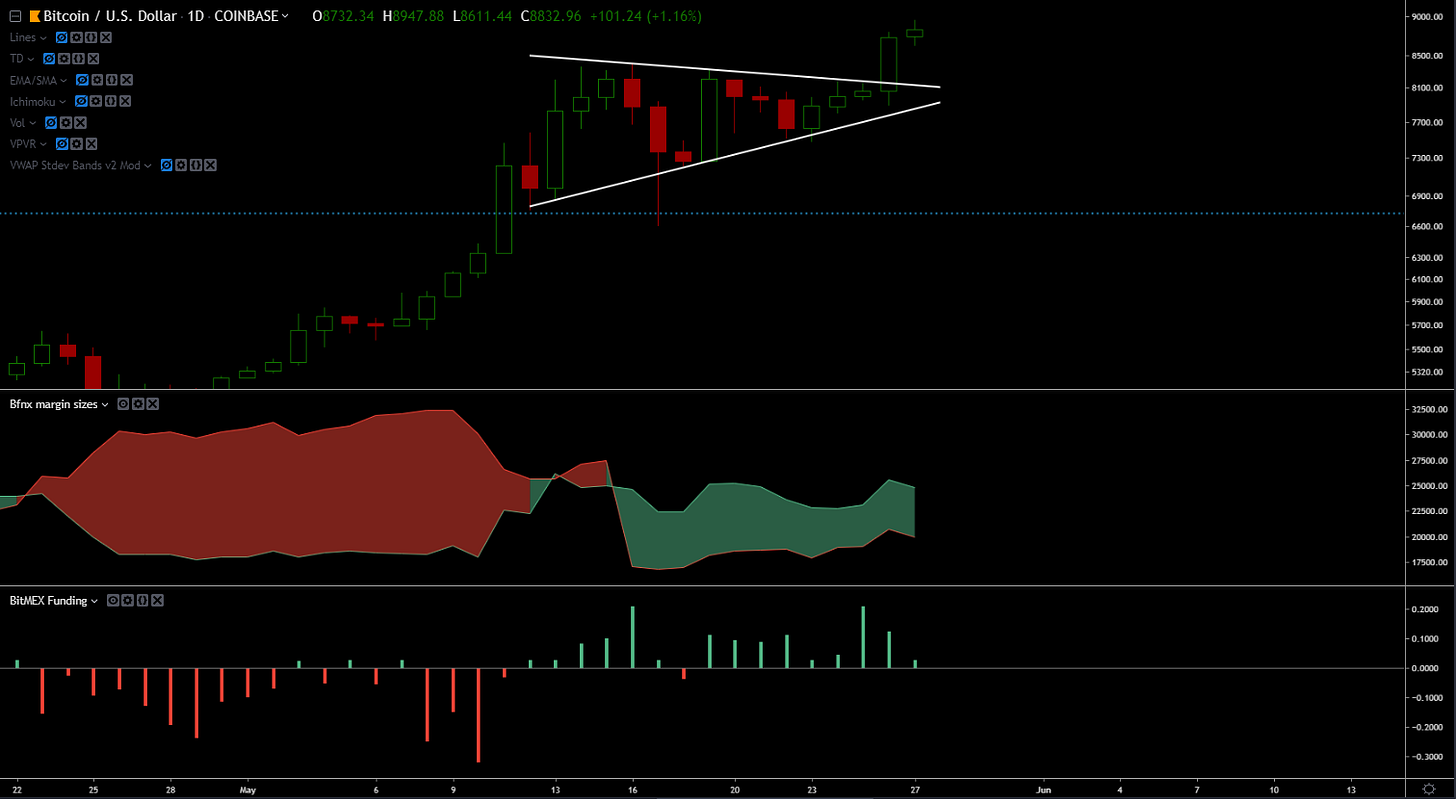 ---
The TD
Daily TD
3 Day TD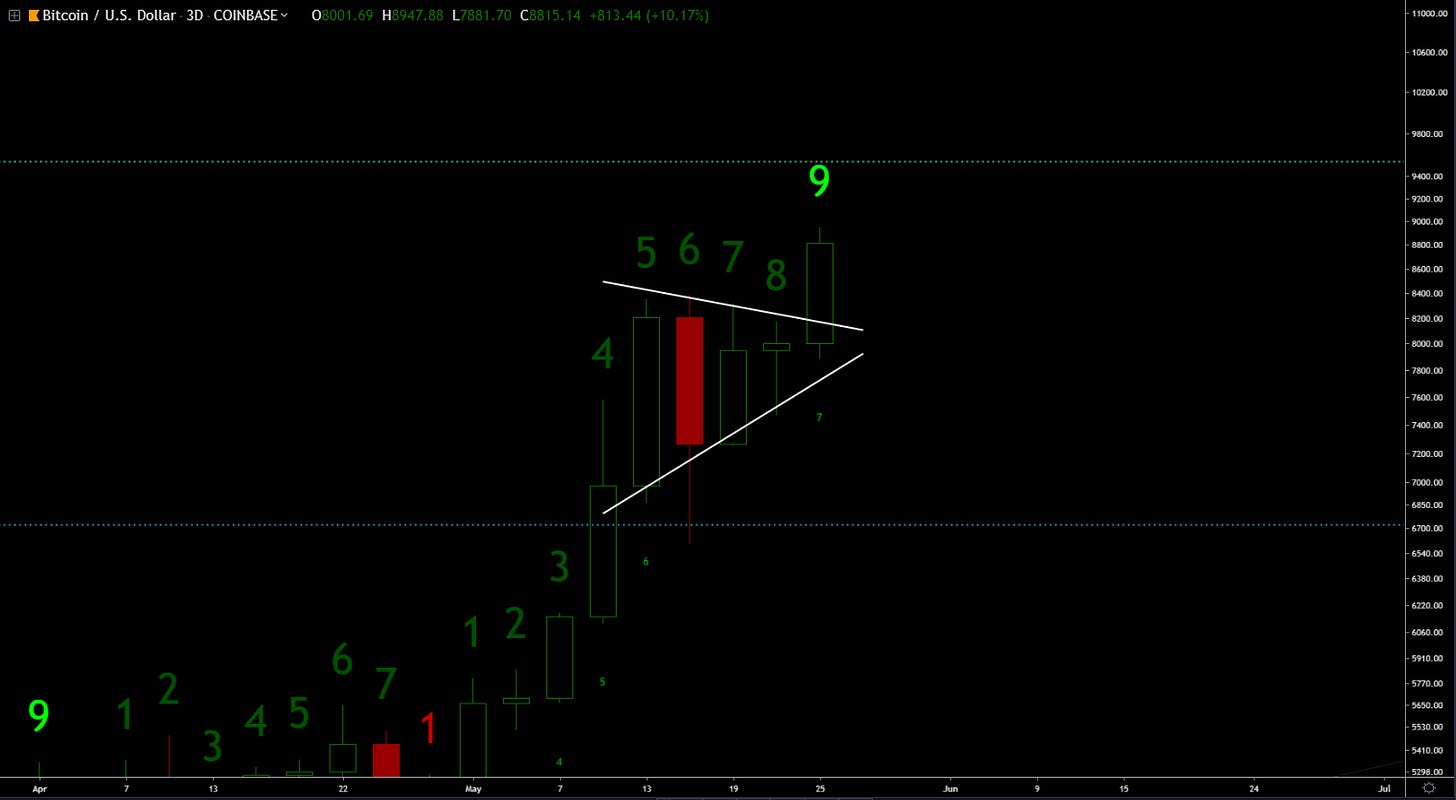 Weekly TD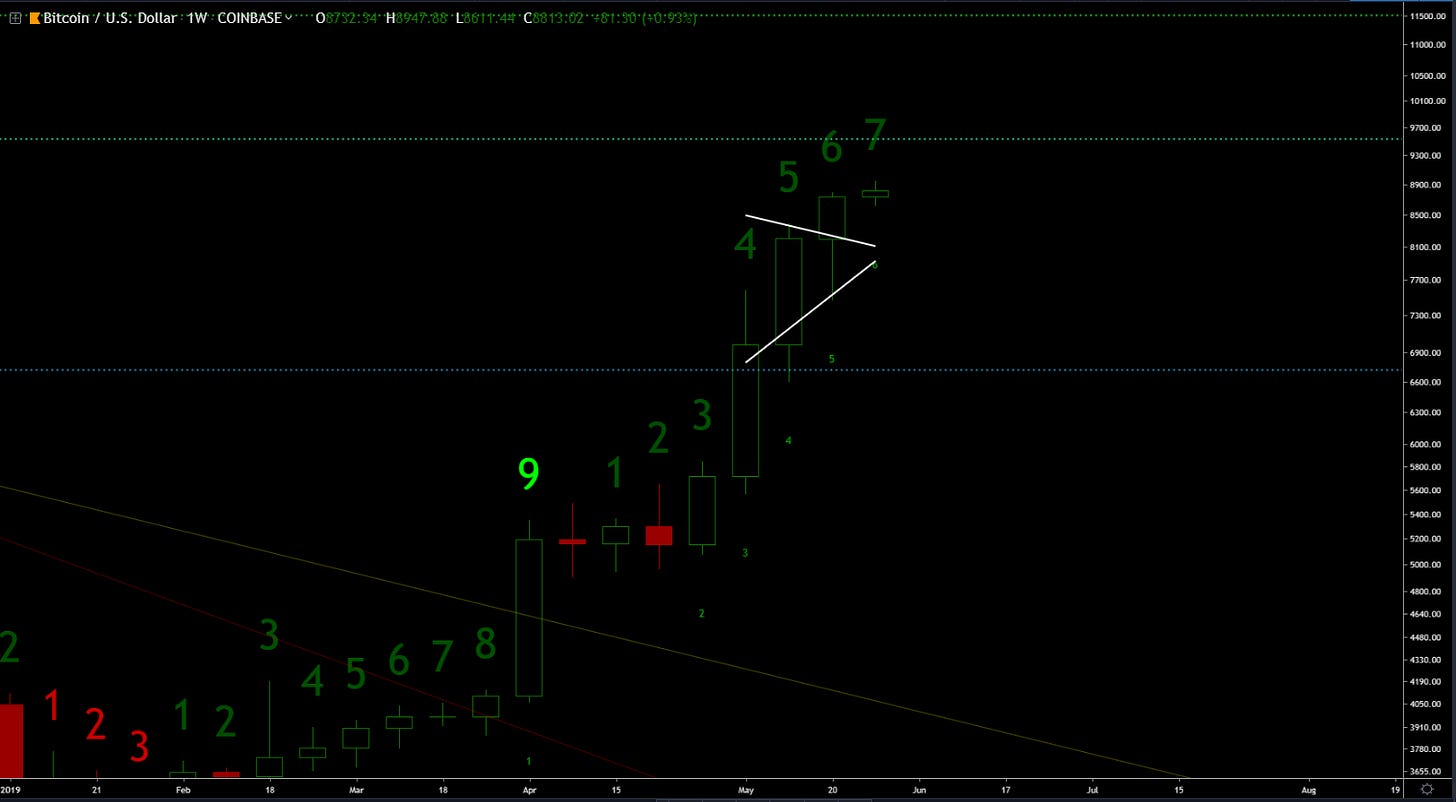 Monthly TD
What's notable here is that this has been the biggest monthly candle in bitcoin's history (so far).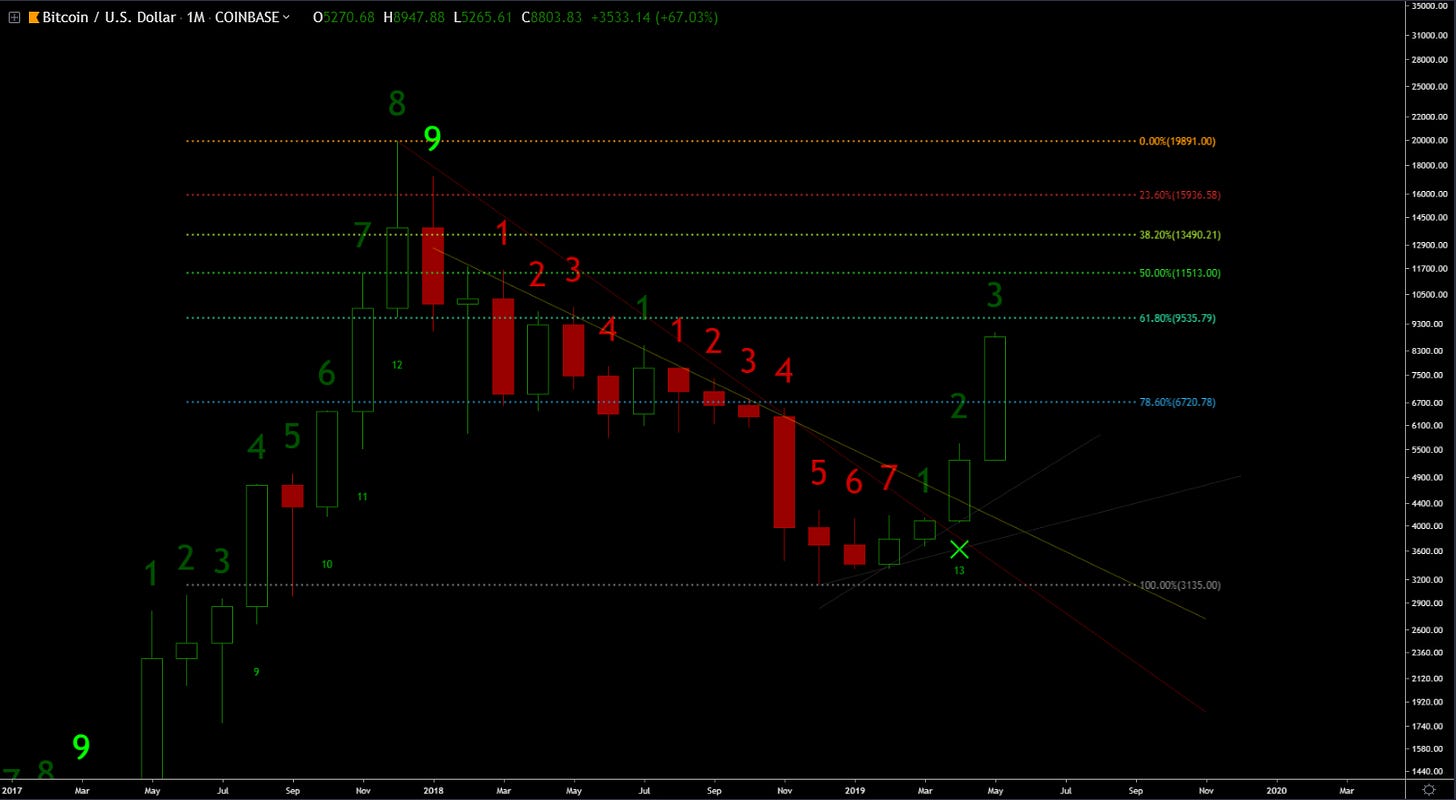 ---
Bitcoin (Pivot Support/Resistance Levels)
Weekly Pivot Points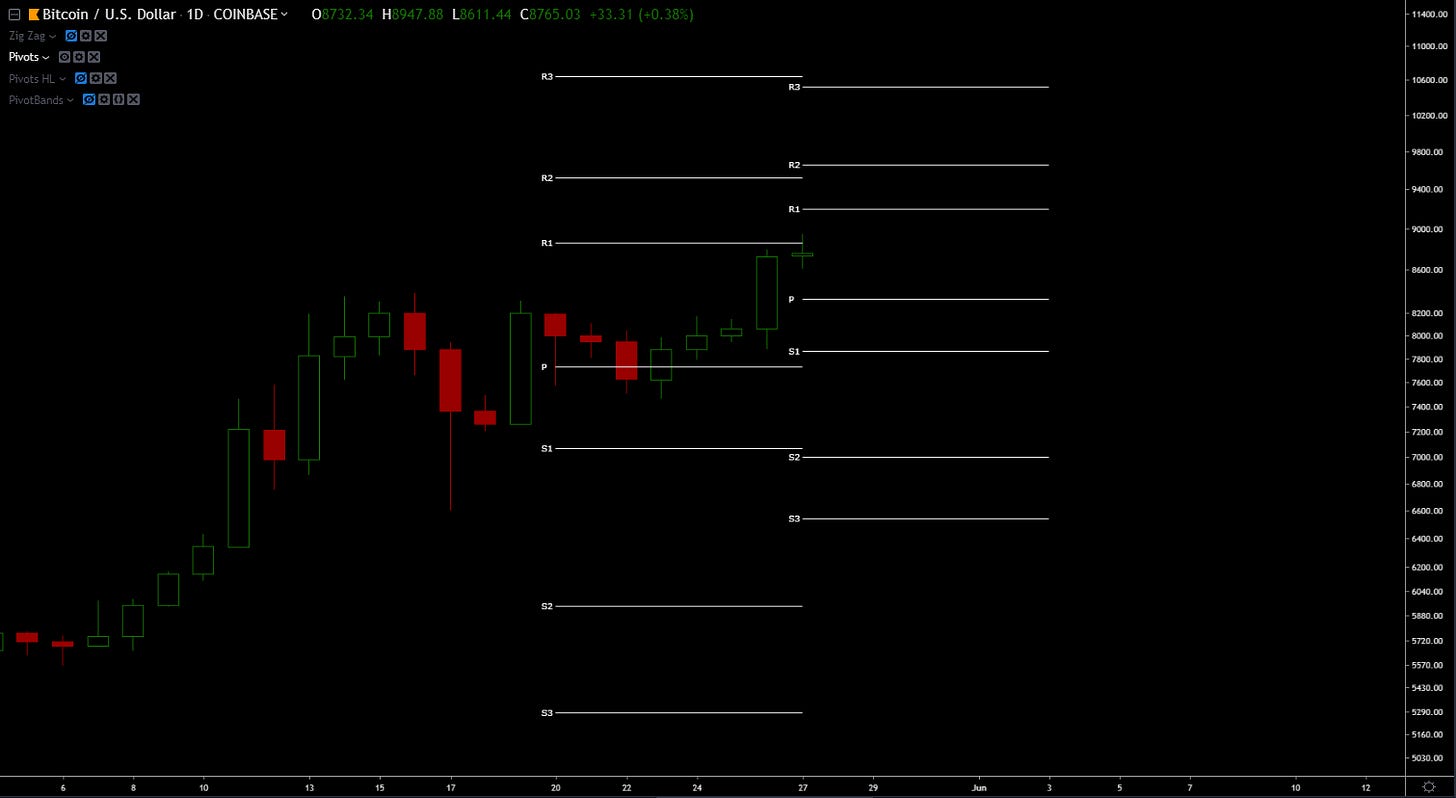 Monthly Pivot Points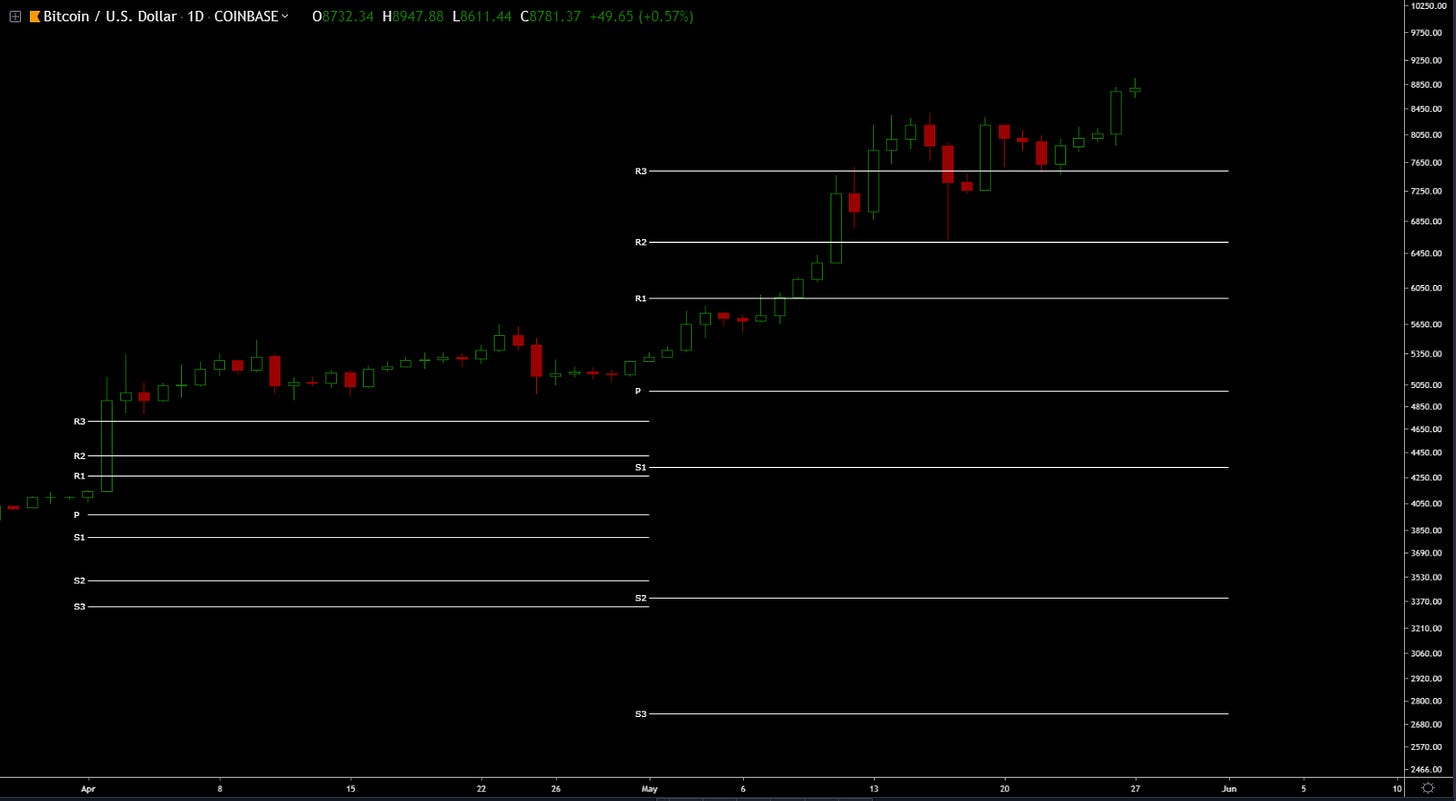 ---
Volume
April 1 - present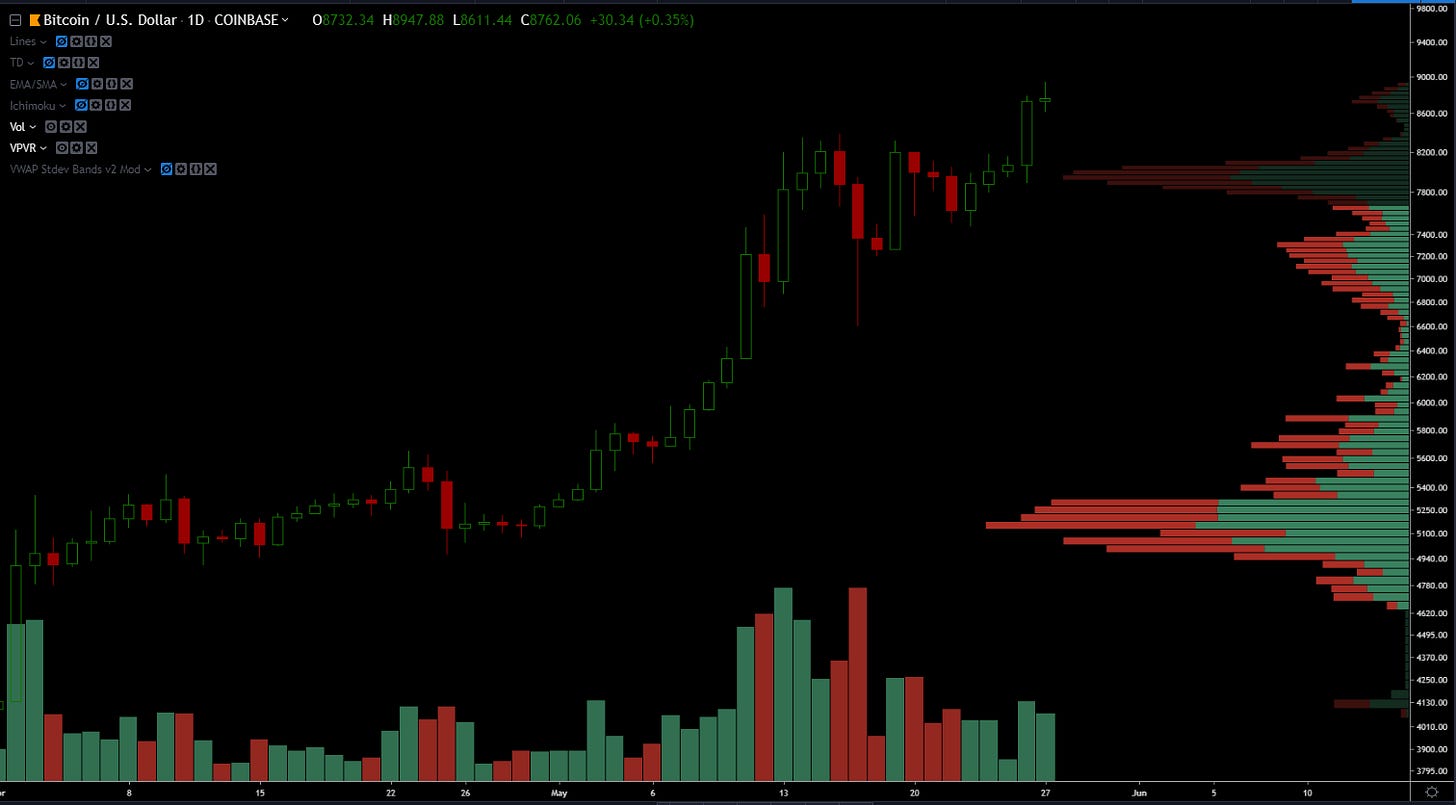 Daily Volume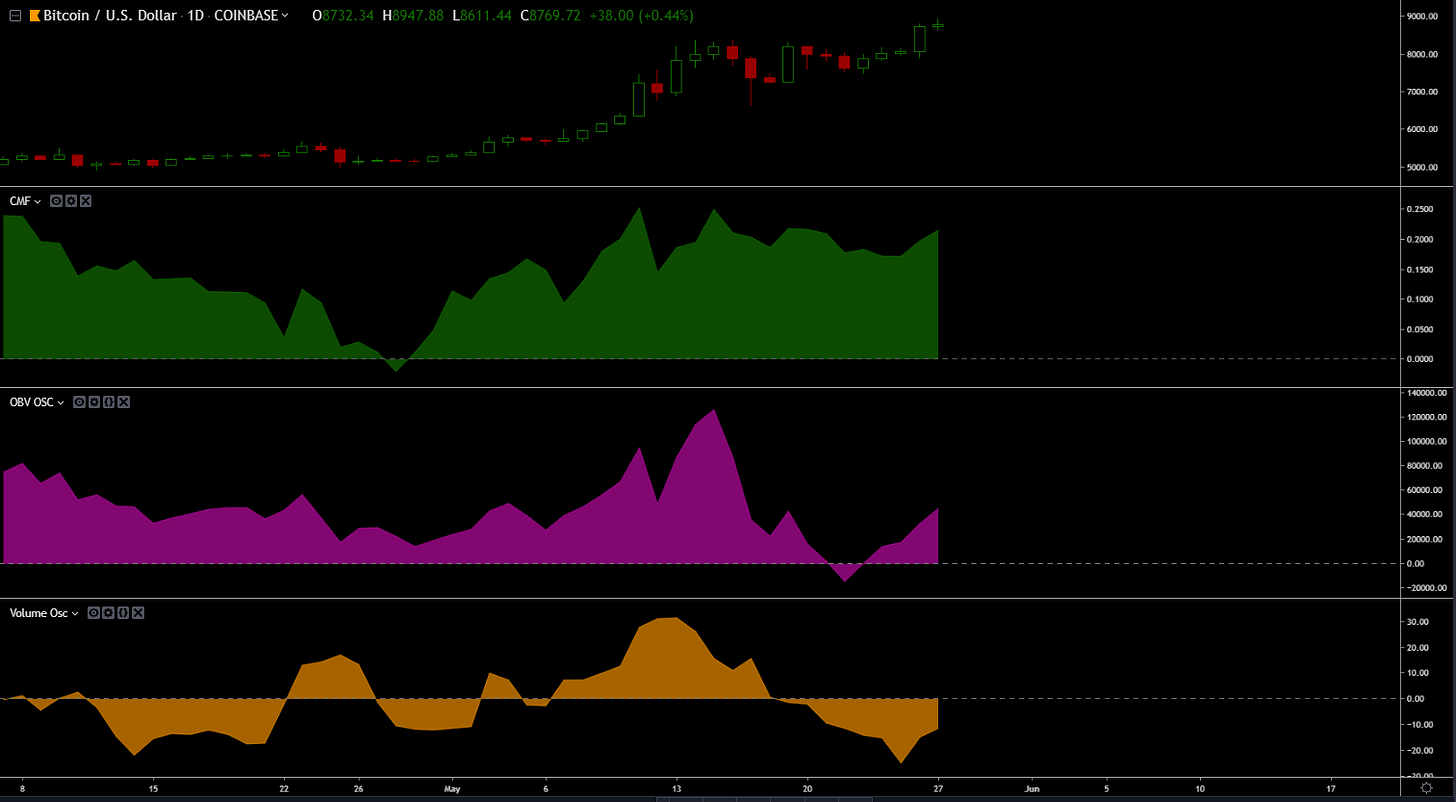 4h Volume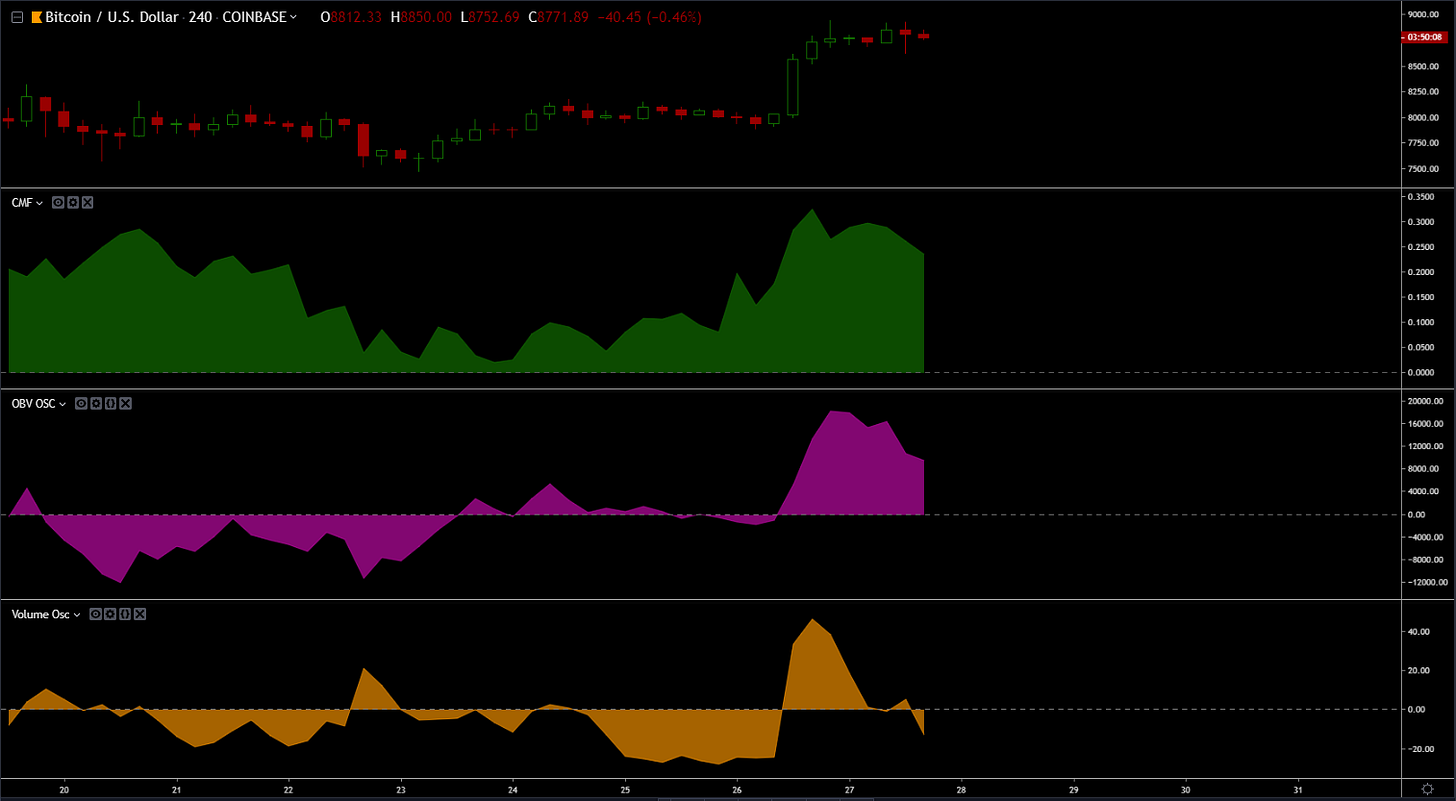 2h Volume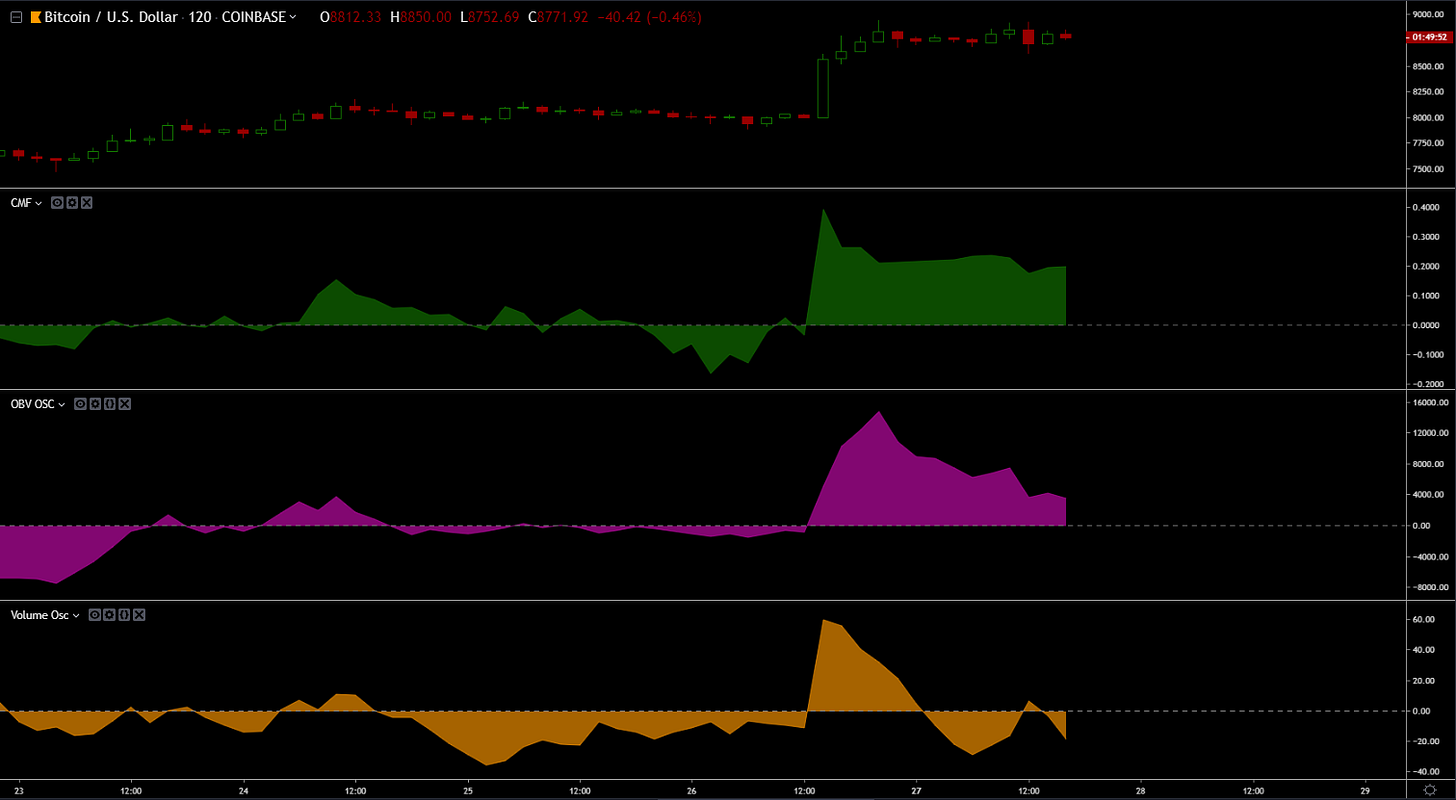 ---
Bitcoin (Macro Overview)
We're about ~360 days away from the next halving event. Less then a year away.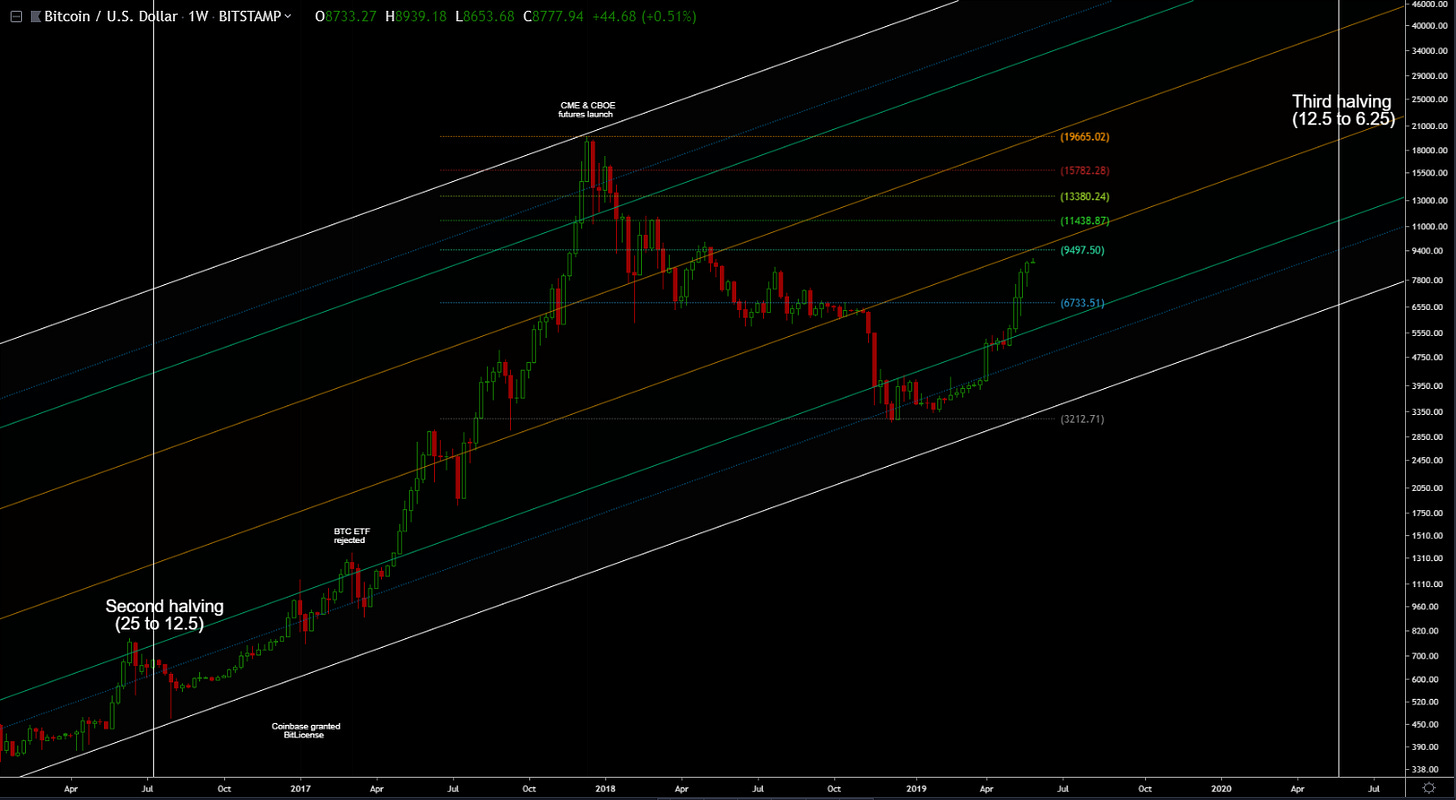 ---
The end
What do you folks think?
Continue the discussion in our Telegram group.
That's all for now.
See you later space Cowboy
-Dmitriy